Mobility City is a new service based business located in Grayslake. Libertyville residents Leann and Kevin Pignone recognized that there was a need for repair, rental and sales of mobility equipment.  They offer in home service, usually within 48 hours or less, or the ability to drop your equipment off for repair.  So between their Grayslake showroom and mobile van, they have been filling this service need since March of 2019.
So how does this business help give Moms the gift of time? There are several ways Mobility City can be a solution that you may not even realize you need.
Ever have grandparents come to town and you wish you could go to the zoo, Arboretum or aquarium but are afraid they aren't up for all the walking?
Every wish they could join you at Ravinia? or the County Fair? But again, it can be a lot of walking. What if instead of them trying to keep up with you all day, they rode right along side of you?
Mobility City offers 1 day, weekend, or weekly rentals of wheelchairs and mobility power scooters and chairs, providing the perfect solution to the above scenarios.
They also offer one month or longer rentals for when parents come to visit for the holidays. From another perspective, what do you do when you or your parent needs lengthy rehab following an orthopedic or cardiac event? Many times these things happen in the blink of an eye and all at once mobility equipment is needed. These longer rentals offer the perfect solution without having to purchase new equipment that won't be needed in a few weeks.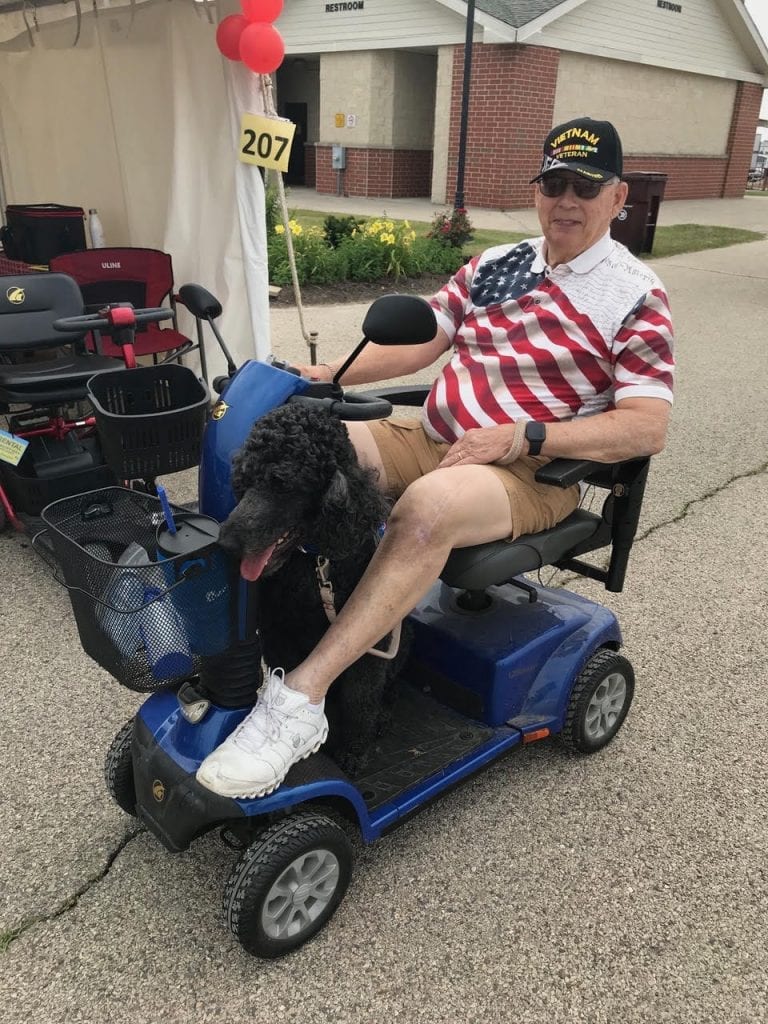 In addition, Mobility City offers:
A battery replacement package for scooters and power chairs
In home or on-site repairs in case your loved one is "stuck" – even on weekends
Their Grayslake showroom, located across from Jewel on Hwy 120 at 888 E Belvidere Road Unit 417 allows your loved one to "try before they buy" if in the market to own their own mobility scooter, power chair or reclining lift chair.  They are authorized dealers of Pride, Golden, Enhanced Mobility, Drive, Compass, Invacare and MK Battery. They offer white glove delivery service and are super friendly and easy to work with. Check them out at mobilitycity.com or just call 224-234-2311.